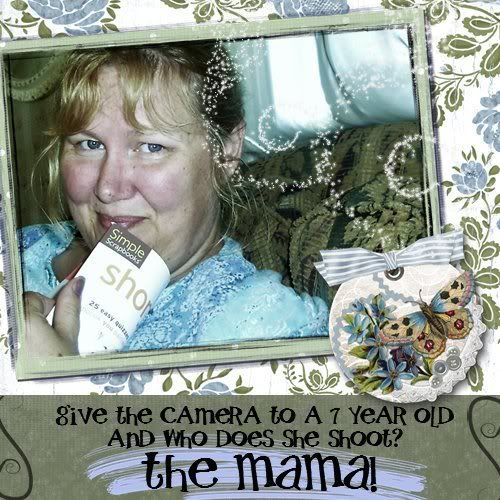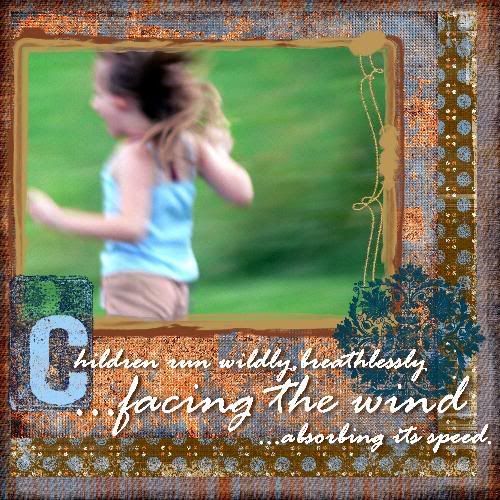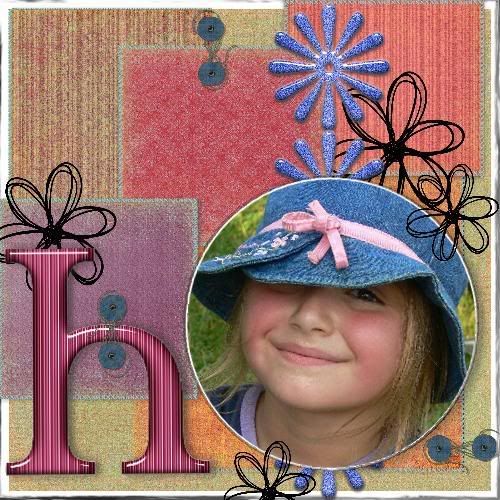 Grrrr....still no word on this cough! Thanks for the prayers and
good thoughts though, maybe no news is good news. The ENT scoped
my nose and throat (that was fun-eww!) and said, "Wow, that sure
is red in there! (DER- coughing for 9 mos now!) But the good news
is, no pollyps." So that is good news although my kidders were
disappointed they aren't getting a 3-6 week break( the amount of
time I would have to be silent after removal of pollyps from what
I understand)from mom's haranging! But I have to have yet another
CT scan, this time of my sinuses. I am going to be positively
G-L-O-W-I-N-G, although green is not really my best color. He kept
asking if I had heartburn, and I said repeatedly that I did not.
Apparently acid reflux can cause a persistant and sever ough. But
I do not have heartburn. I only get that when preggers and THAT
is not the case. But enough of this cough chat. Boring and aggra-
vating.
Here are a few LO's going up at SBB this week, as seen in the
newsletter. These were done to help promote designs by Meredith
Fenwick and DaniB. I am sooo fortunae to work with such talentd
ladies and their designs are truly a pleasure to work with.