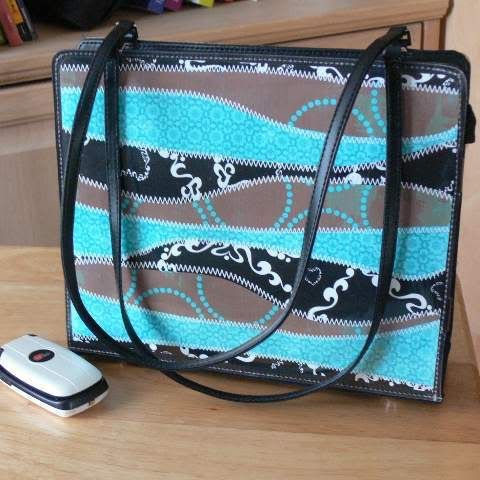 Oh my goodness! This was the easiest EVER! An SBB member mentioned these purses recently in a chat I hosted, so I had to ceck them out. They are awesome! Roomy, lined, and well constructed. And they don't look like a lunchbox!
Tracy, from Paper Princess, is shipping two of these purses for me to give away in a contest for the April Ezine! Yay!
The hardest part about making the insert was deciding to use photos or not, to go fun, fresh, funky, shabby, retro or chic! I think I'll have to make about 12 inserts and just have fun changing them out to fit my mood!
Now....if they could come up with a customizable laptop bag, I would be in heaven! hint*wink*hint!
Papers here are all from Shelleyrae's Juliet Kit, availabke at SBB. The Template is Catch-a-Wave from Dianne Rigdon, available at ScrapArtist. Honestly, the whole thing took about 20 minutes to make! You do need a program that uses psd files for the template. I'm going to talk to Dianne and see if I can pull together a png version for folks if they want it.